It's all about Customer Service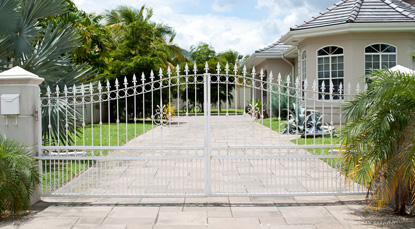 With a reputation built on 28 years of exceptional service, we are your ideal provider of Automated Gate Operating Systems.
We hope to continue providing our service, and by leveraging our experience we will attempt to provide for the widest demographic, in our aspiration to become the market leader in this industry.
Services
Installation of…
Automated Gate Operating Systems
Our core business and our true area of specialisation
Operators for all types of gates (swing, slide, overhead and barrier)
Servicing of motors guaranteed within 36 hours
Motors imported from both Italy and the U.S. Currently the exclusive distributors for Italian-made Proteco Operating Systems
Maintenance free systems highly recommended for functionality and design
Welding and Fabrication Services
Wide range of services from Gates to Fences to Burglar Proofing
Exceptional quality in fabrication and aesthetics at minimal cost
History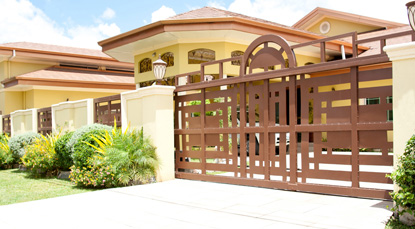 In 1989, our Managing Director saw the market and the need for the automated gate operating systems. He purchased his first motor, and installed it at his home. This was the first motor installed by R & R Fabricators Limited.
The company was incorporated in July 2005, and is still solely owned by the Managing Director, Mr. Lalchan Ramnarine.
Objective
To many who do not have it, a Remote Controlled Gate may seem a luxury. To those who have one, it quickly becomes a necessity. It is for this reason that our primary objective is to provide an unparalleled level of service to our valued customers.
Available 18 hours a day, 7 days a week, we strive to ensure that we are always accessible to our customers when our services are required.
Without any formal advertising for the past 8 years, we have managed to maintain a steady stream of business, approximately 150 installations per year, based primarily on referrals from existing customers. This type of customer loyalty and commitment to service has seen our customer base grow to over 2,200.
Deservedly so, as we like to put it, "It's all about Customer Service."
Staff
The staff consists of 8 dedicated workers. From director to labourer, all are involved in the grassroots of the operation and committed to a common objective – that being to best serve the customer.
The workforce consists of:
Two (2) Directors
Two (2) Level 2 Certified Welders
Four (4) Tradesmen