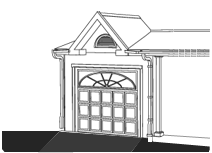 STRATFORD Series Pinch-Resistant DuraSafe System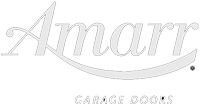 Every Amarr garage door is constructed of rugged real-gauge steel. Doors are hot-dipped galvanized to help prevent rusting and feature a two-step paint process that includes a primer coat and a tough polyester topcoat that requires no painting.
Unique tongue and groove section profile assures pinch resistance both inside and out while helping eliminate drafts and offering superior protection against the elements.
New patented tamper resistant bottom brackets help prevent accidents. Full-length roller tube prevents slip-outs. The Weather Seal provides a flexible, contoured vinyl seal between the door and floor to help prevent outside air, dirt, dust, and moisture from seeping into the garage.
Patented flush mount inboard design center hinges provide pinch resistant protection and a low profile clean look on the inside of the door.
With most of its action hidden inside the door, our patented end hinges leave no room for fingers.
Chamberlain – PD212D Power Drive 1/2 HP Chain Drive Motor
Rugged, reliable performance is what you'll get with the PD212D Power Drive® 1/2 HP Chain Drive garage door opener. It has a durable 1/2 HP motor and an industrial-strength chain drive, making it deliver smooth, steady performance and lifting power.